My name is Christian Behnke and Tall Music is a one-man operation. When you call, you speak with me. At your event, I am your DJ. I am personally invested in my clients from start to finish. I won't book your event and farm you out to another cheaper DJ. I do everything that I can to ensure your event is a success because I want you and your guests to have fun! Finding the right DJ for your event is paramount to its success, this is why I like to meet with prospective clients to set a good foundation for our working relationship, even before the contract is signed.
I have been DJing since 1994, and over the years I have performed at a multitude of events including a six-month contract at the Club Med village on St. Lucia where I was brought in to DJ and operate the nightclub and theatre lighting systems. I have played private and public events around the world; Vancouver, Seattle, Los Angeles, Chicago, New York, Toronto, Montreal, Miami, and Tokyo. I even had the honour of being the opening DJ for the legendary Village People at a show in Las Vegas.
In addition, I have worked with Pioneer DJ since 1999 as a demo DJ, product specialist, and national trainer. My expertise has allowed me to provide critical input on the development of future DJ equipment, and to travel all over the world training world-renowned touring DJs, mobile DJs, and sales people alike, on the equipment and techniques to use it. Who better to hire than a DJ who trains other DJs?
Wondering about emceeing or presentations? I've got you covered there too. If you're looking to have a smooth event, the right emcee to guide the flow is key. I get to know my clients so well their own family asks how long we've known each-other. I'm comfortable in front of any crowd — in 2015 I was on stage in front of 35,000 people as a co-host for the closing ceremonies of the World Scout Jamboree in Japan!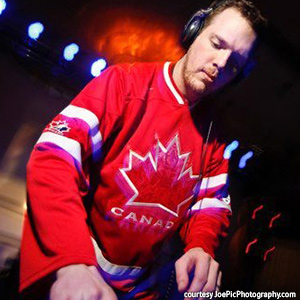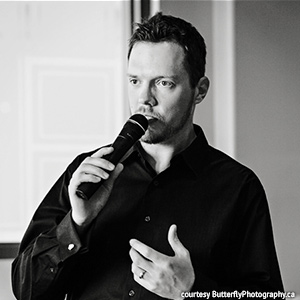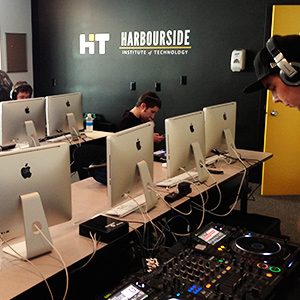 Tall Music can provide DJ services for any event, big or small. I've performed for weddings, corporate parties, birthdays, school dances, reunions, nightclubs, gallery openings, fashion shows, open houses, fitness centres, and non-profit events, for parties as small as 10, and as large as 2000, with guests of all ages.
Click below to learn more about how I can help make your event a success.