For most events, I'm hired late in the game – the couple or event planners have already got a venue, catering, photographer, etc., so I'm unable to offer input or advice on other vendors and venues. But I would love to share this new gem I discovered this week – thisopenspace. I happened to stumble across it quite by accident while researching spaces for an upcoming Canadian Disc Jockey Association Vancouver chapter open-house.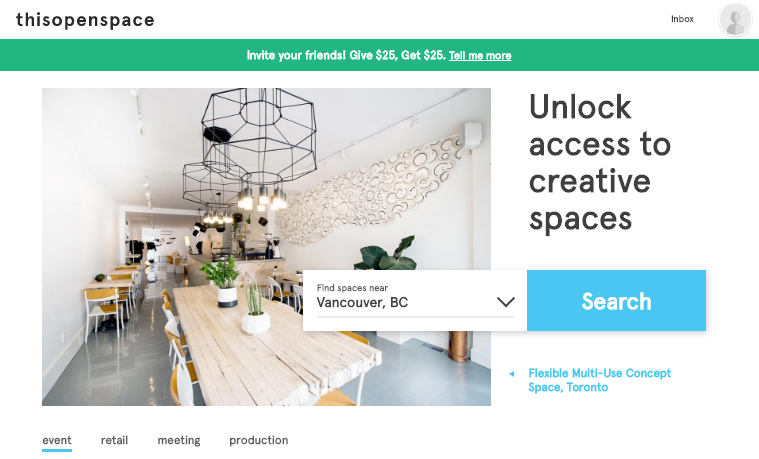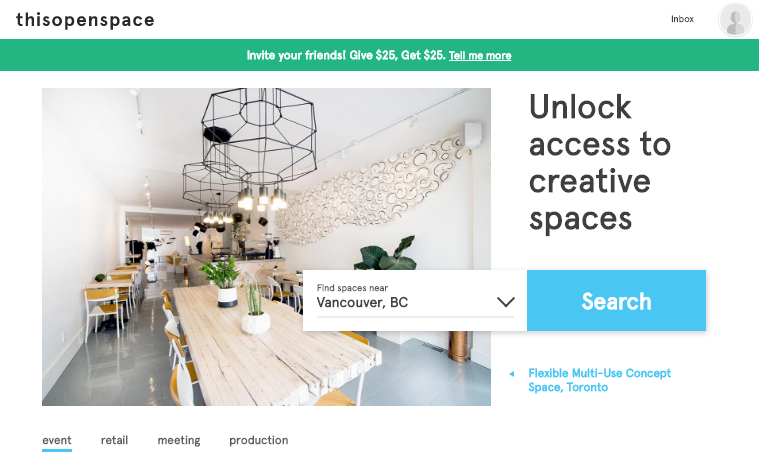 I see thisopenspace as the Airbnb of event spaces. The venues listed are available for events, meetings, retail, or even production rental, by the hour, day, week, or longer. As internet users, we've become accustomed to having sites like this available, aggregating similar items for easy comparison, and now there's one for Vancouver venues.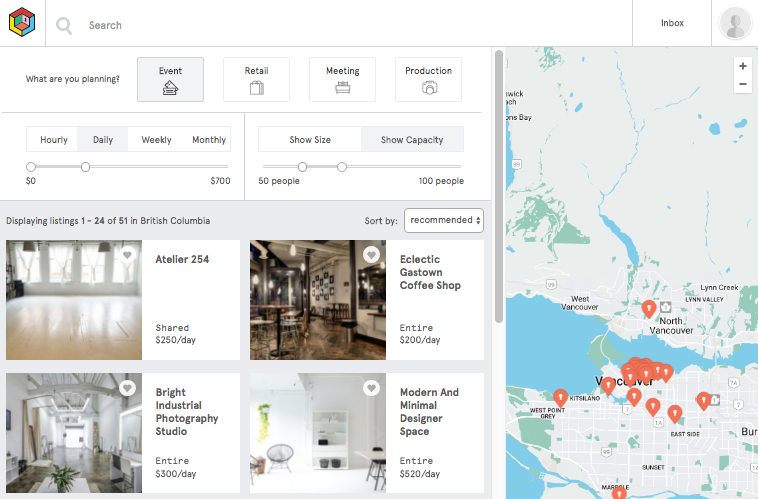 What I liked best about it is they have a pretty intuitive search feature that allows you to select your use, duration / budget, and either the area required or number of attendees, and the results are shown on a map and in a list. If you're interested in a location, you can message the owner to ask questions and get more information. The listings themselves are pretty comprehensive, with full details about the kinds of amenities and services they offer — just like Airbnb. And just like Airbnb, you can also see reviews and feedback left by previous customers to know more about the venue and if they met the expectations of the listing.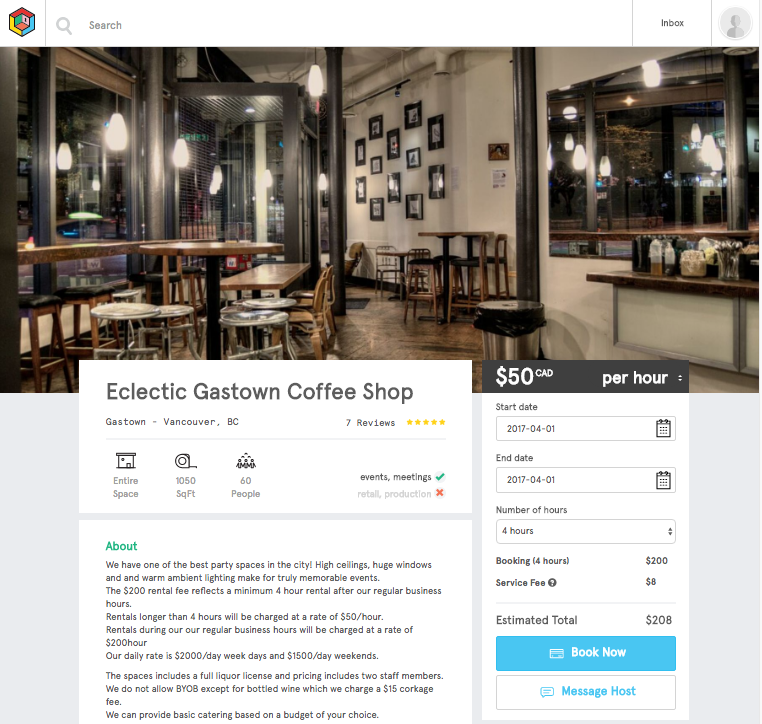 With any service like this, there are, of course, service fees(around 4-8% of the booking rate) – but these are very reasonable, and I'll tell you why… they offer $2mil in liability insurance for every rental! A lot of large commercial venues may require you to purchase additional insurance for your event, but not with thisopenspace. They also provide the ability to pay by credit card online, and you get the peace-of-mind of customer service outside of the renter, so you're in good hands should something happen at the venue. My only tip would be to watch out for the cleaning fees – some of them are almost as much as the rental cost itself, especially if you're only needing the venue for a few hours.
So whether you're a couple looking for a coffee shop in Gastown to host an engagement party, an industrial warehouse on the Downtown East Side for a corporate product launch, a baker in need of an elegant kitchen & café in West Point Grey to showcase your wares, or a chic cocktail club in Yaletown for an intimate underground wedding, there are tons of different venues available, and I'm sure there are more to come as this service expands.
I'm happy to provide my invitation referral link, which gets you $25 off your first booking!
I hope you are able to find your ideal venue, and should you need entertainment, please contact me and I'll be happy to contribute to your event's success.